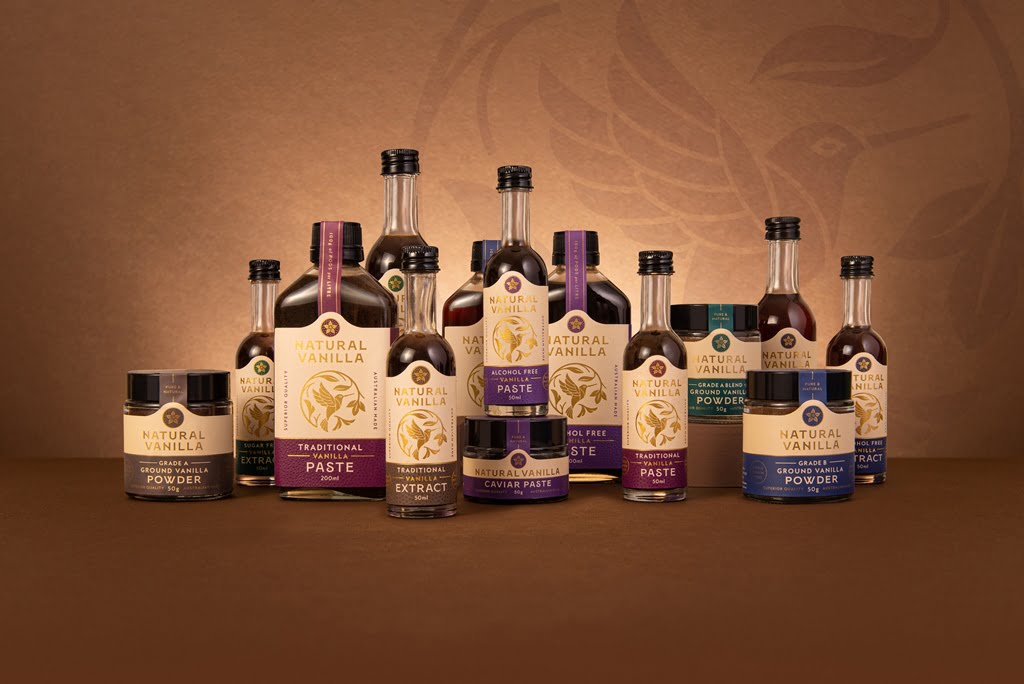 Natural Vanilla Store Product Range
Natural Vanilla Store product range pictured above include a variety of high quality vanilla products that we produce including Ground Vanilla Powder, Vanilla Seeds, Vanilla Bean Extract and Vanilla Bean Paste. The volume that we produce is supplemented from trusted quality assured suppliers to ensure that we maintain suitable stock levels to meet are customers needs. Because we use only highly fragrant vanilla beans as the primary ingredient in all of our products, the aroma and flavour imparted into foods from the use of our vanilla products is extremely good.
Vanilla Uses
Regarded as the world's most popular aroma and flavour, vanilla is a widely used ingredient for foods, beverages and cosmetics. Some of the foods that our many commercial customers use our products in include ice cream, protein shakes, chocolate, tea blends, chai latte blends, coffee, custard, yogurt and baked goods such as cookies and cakes.
Main Vanilla Preparations
Natural vanilla flavouring in food is achieved by adding vanilla, in any of its various forms, to the liquid preparation. Natural vanilla gives a yellow to brown colour to food preparations with the intensity of the colour depending on the concentration. Also traces of the tiny vanilla seeds found within the food will be seen as proof that genuine vanilla has been used in the preparation of the dish. The four main commercial preparations of natural vanilla used throughout the world are as below. Follow the link to view more details on these products produced by Natural Vanilla: